David J. Roberts, LMSW, became a parent who experienced the death of a child, when his daughter Jeannine died of cancer on 3/1/03 at the age of 18. He is a retired addiction professional and an adjunct professor in the psychology child life department at Utica University in Utica, New York. Dave also teaches psychology classes at Pratt MWP School of Art and Design. He is the host of The Teaching Journeys Podcast, which can be found on Apple, Spotify and other podcast platforms.
Dave has presented workshops at national conferences of The Compassionate Friends as well as for the Bereaved Parents of the USA. He was also a keynote speaker at the 2011 and 2015 national gatherings of the Bereaved Parents of the USA. Dave also co- presented a workshop titled "Helping Faculty After Traumatic Loss" for the Parkland, Florida community in May of 2018, in the aftermath of the mass shootings at Stoneman Douglas High School.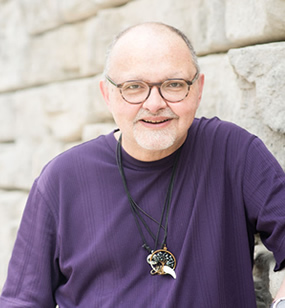 Roberts has been a past HuffPost contributor and has contributed articles to Medium, Open to Hope Foundation, Mindfulness and Grief, Thrive Global, and the Recovering the Self Journal. He has also appeared on numerous podcasts, as well as Open to Hope Television. In 2021,he co-authored and published a book with Reverend Patty Furino titled, When The Psychology Professor Met The Minister.
If you are interested in having Dave speak to your organization, please contact Aspire Place
Link to Dave's CV